Story and photos by Dr. Michael Lim The Travelling Gourmet TM
Copyright all rights reserved
The audacious and resourceful Travelling Gourmet tells you about…
MAN'S BEST friend…the noble dog.
L'animale e il miglior amico dell uomo:
non fa domande e non critica!
Translated from Italian:
Animals are the best friends of Man:
not so demanding and not so critical!
Conan the Canine Commando! Conan is a Belgian Malinois.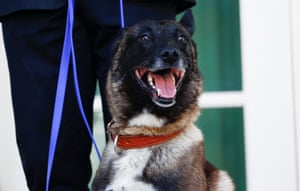 https://www.theguardian.com/us-news/2019/nov/25/trump-conan-white-house-dog-baghdadi-isis-raid
De Oppresso Liber!
Who Dares Wins!